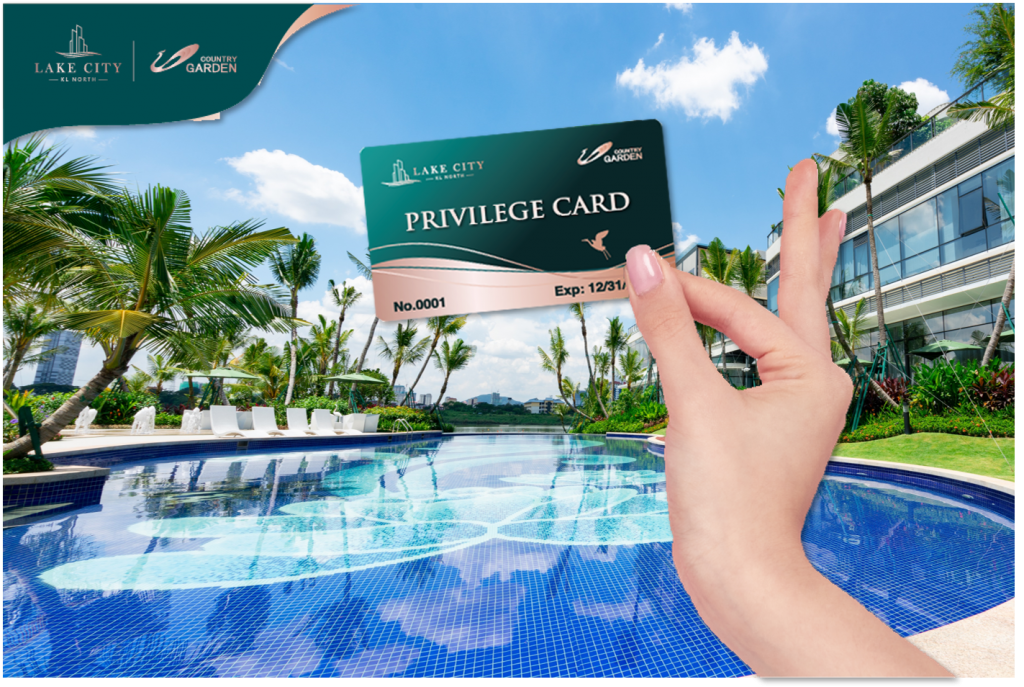 Enjoy 20% discount for KTV room booking.
Enjoy 10% discount for Club by the lake Wine Room and Skybar usage.
15% discount on Club by the lake Shun De Gong's food and beverage.
Exclusive free of use for GYM room and Swimming Pool.
Exclusive discount for first-time use on booking Forest City Golf Resort and Forest City Phoneix Hotel.
FIRST, you can enjoy the priority participate authority of all activities organized by Lake City. There are various weekly activities that we hold in our Sales Gallery, e.g. Weekend D.I.Y Workshop, Expert Talks and some interesting trips, e.g. 2 days 1-night Forest City Golf Trip, for you to spend your leisure time and also meet your pursuit of life and happiness.

SECOND, the owner privilege does not stop here. Owners with the card can enjoy our swimming pool and gym facilities with FREE of charge, but the only thing is to make an appointment in advance. And, you are also given the preferential rate to use the "Club by the Lake" KTV, dine in Lake City Shundegong Restaurant & Sky Bar, and enjoy the accommodation for the first time stay in Forest City Phoenix Hotel, Golf Hotel as well as a trial session at Forest City Golf Course.

THIRD, it is good for you for being the first to know our new launch projects if you are a savvy market watcher.
It is really cool to become the Lake City owners, right? We are striving to provide more excellent benefits for our owners.

*Terms & Conditions apply.
Call 1300-22-9999 for booking or contact your sales consultant for more info.