Lake City's sales gallery and experience hall is now open for everyone to explore a wonderful living as it follows the HOPSCA concept that provides residents with convenience, ease, accessibility, and innovative design.
Two major shareholders comprise of Country Garden and Perdana ParkCity Sdn. Bhd. recently held the grand opening of its Lake City sales gallery and experience hall, strategically situated in KL North. Well-known to follow the HOPSCA community concept which stands for 'Hotels, Offices, Parks, Shopping Malls, Connectivity and Apartments', Lake City is set to be a catalyst in flourishing the property market in KL North.
More than 1,000 visitors were eager to get a first look at Lake City's distinctive sales gallery and experience hall. Not only did Lake City consultants demonstrate the potential outlook of KL North, being located minutes away from the city centre via various highways and public transportations systems, but also how Lake City will provide for the future of living via real-time demonstrations of the features of a Lake City property. These include insights into the residences' unique windmill design, a smart community system controllable via a mobile app, as well as the anticipated Lake Promenade that promises a lifestyle of leisure equipped with facilities for healthy living.
With Lake City, Country Garden is providing an upgraded living experience for Malaysians. Its one-of-a-kind experience hall will be able to showcase how Country Garden prioritises quality developments and the community and lifestyle that potential homeowners will lead when they purchase a Lake City property. Top that off with the 37 residential facilities that will be built for the convenience of residents, visitors will be able to truly understand how the property is able to resonate with their lifestyles.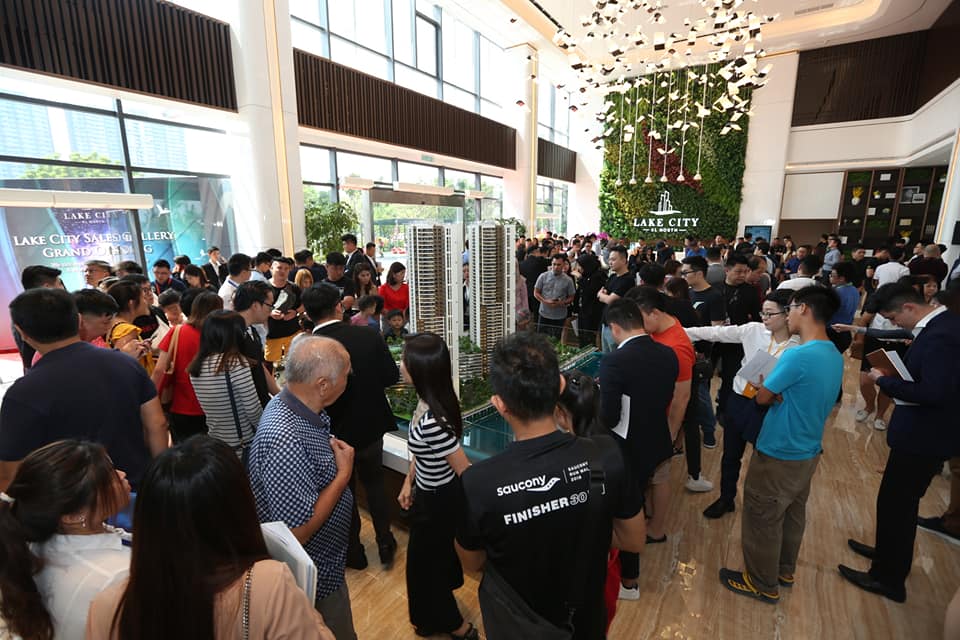 Opened from 9am-9pm, seven days a week, visitors to the Lake City sales gallery and experience hall situated in Taman Wahyu, Kuala Lumpur, will also be able to visit four show units consisting of 943sqft (3 bedrooms & 2 bathrooms), 1,122sqft (3 bedrooms & 2 bathrooms), 1,484 sqft (4 bedrooms & 3 bathrooms), and 1,687 sqft (4+1 bedrooms & 5 bathrooms), representing the units available for Lake City's first phase of development. Early bird package is given for pre-booking customers.
For more information, Call (from Malaysia) 1300-22-999, (from Oversea) +60362419210, please visit https://lakecitykl.com/ or https://www.facebook.com/lakecitykl/