EDGEPROP.MY March 27, 2020 |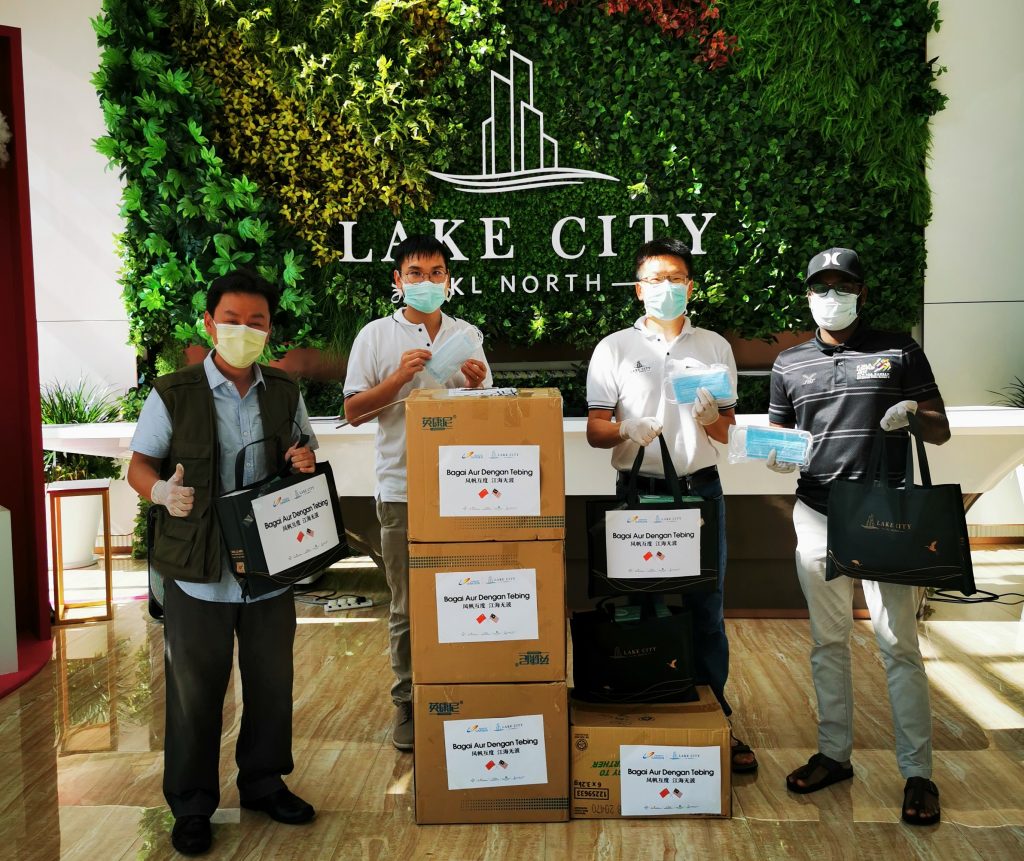 KUALA LUMPUR (March 27): Country Garden Malaysia-Singapore Region has distributed some 6,000 masks to residents and police officers living and working in the area where one of its projects Lake City @ KL North is located, yesterday.
With the support from Country Garden's headquarters in China, the Malaysia-Singapore regional office was able to procure the masks to be distributed locally, the developer said in a statement.

The event was led by Yu Xiongwei, Deputy General Manager of Country Garden MY-SG (KL) and Batu MP P. Prabakaran. The first batch of masks was distributed to residents and police in Taman Wahyu, PPR Wahyu, and Villa Mas.
"The initiative is a step towards lending a hand in helping Malaysia fight the spread of the COVID-19 and to keep our people and front liners safe from the virus," it said.

It added that Lake City @ KL North has adopted strict precautionary measures, including disinfecting all public areas within the project. Country Garden, through its Guoqiang Foundation, as well as Forest City, is looking to conduct another round of distribution of supplies to residents on a larger scale.
#Stay calm #Stay at home. 
From The Edge Property: https://www.edgeprop.my/content/1666615/country-garden-distributed-6000-masks-kl-north-residents

SinChew Daily: https://www.sinchew.com.my/content/content_2241926.html